Red Chilli Cocktail Glass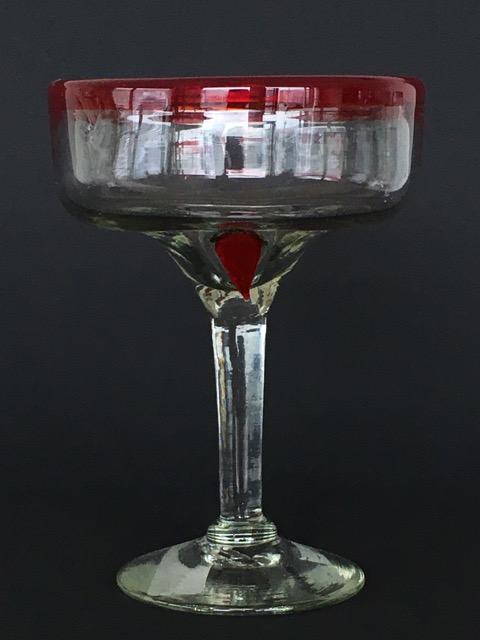 155mm high.
Very cool Mexican cocktail with a chilli decorating the outside of the glass... As with everything from Mexico the number of chilli's may vary.

Approx 160mm High 110mm wide

All of our Mexican glassware is hand blown from recycled glass. Its quite likely that your new purchase used to be a bottle of tabasco sauce in the city of Tequila :-)
Dishwasher safe.
---