Classic Margarita Recipe
>
Home
>
Recipes
>
Margarita Recipe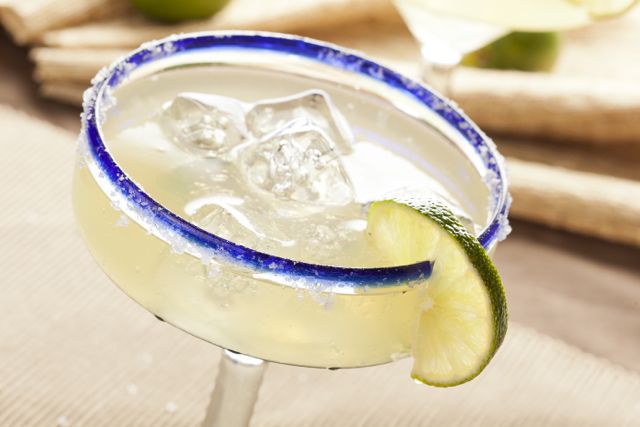 Prepare a glass with by running fresh lime around the rim, and then dipping it in coarse salt.
In a shaker pour 3 shots of tequila, 3 shots Triple Sec, 3 shots of fresh lime juice and a handful of ice. Shake and either strain into a Mexican  glass, or pour the entire contents including ice cube. Garnish with a slice of lime
Find yourself a hammock, lie back and enjoy.
---