Lamb Shank and Prune Tagine
Lamb Shank and Prune Tagine
>
Home
>
Recipes
>
Lamb Shank and Prune Tagine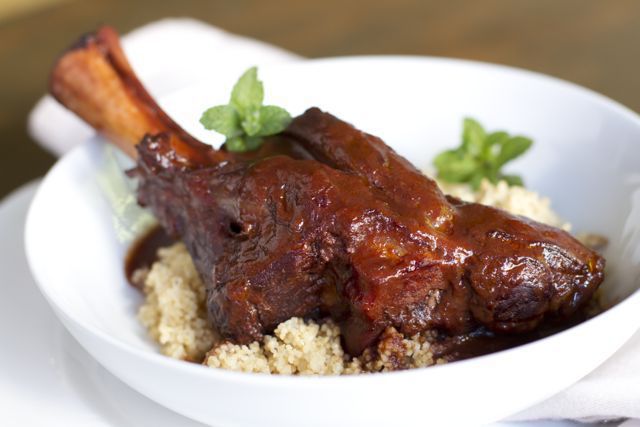 4 lamb shanks
1 onion finely chopped
2 cups of beef stock or water
1/4 cup olive oil
1/4 teaspoon of saffron threads ground
1 teaspoon of ground ginger
2 cinnamon sticks
small bunch of finely chopped coriander
Zest of one small lemon
3/4 cup of pitted prunes
Toasted sesame seeds(optional)
Salt to taste
Brown lamb shanks in oil in a
Moroccan tagine
or heavy based saucepan. Remove and add onions. Cook gently for 5-10 minutes. Add saffron, ginger, ras el hanout, cinnamon and cook for a minute or 2 before adding stock, lamb shanks and chopped coriander and simmer for 1 hour. Add the zest of 1 lemon, cook for a further 30 minutes.
Add 3/4 cup of pitted prunes and 1 tablespoon of honey. Cover and cook for a further 30 minutes or until lamb is super tender. Season to taste.
Serve on a bed of couscous with some fresh mint and a sprinkle of toasted sesame seeds.
YUM!!
---