Frida Kahlo Wall Art 17
>
Home
>
Buy Online
>
Decor
>
Frida Kahlo Wall Art 17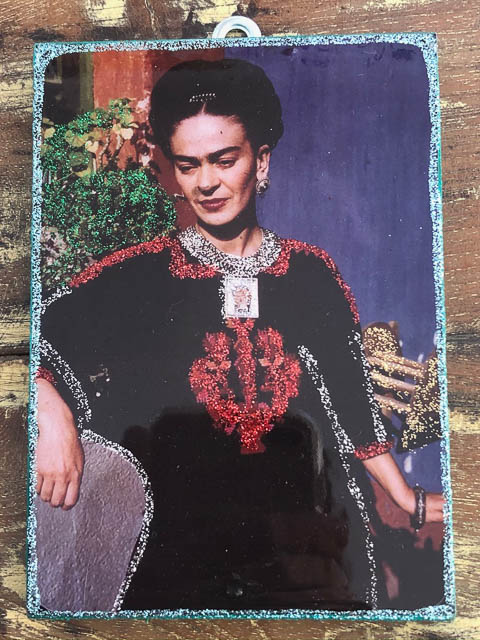 140mm high x 100mm wide.
A small wall plaque graphic of Frida Kahlo on timber.
Bohemian painter Frida Kahlo was a Mexican self-portrait artist who was married to Diego Rivera and is still admired as a feminist icon.
Each one is uniquely painted so may differ from the one pictured. The actual image on each one is the same as the one pictured.
Handmade in Mexico.
---