Silver Ceramic Bowl: green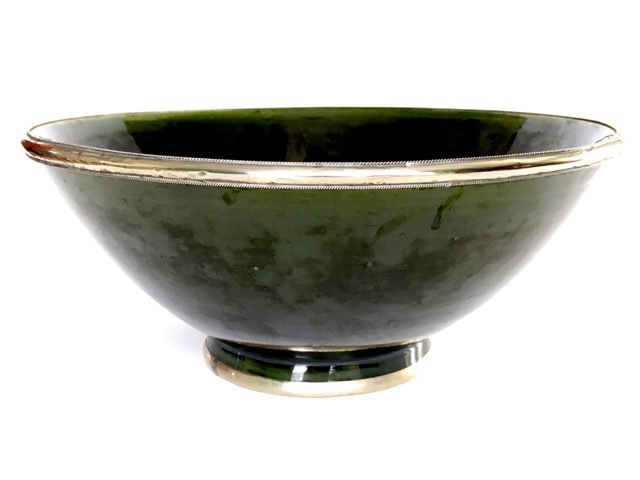 310mm across x 120mm high.
A gorgeous handcrafted ceramic bowl with german silver decorating the top and bottom. The ceramic has a smooth glossy look to it. Makes a lovely decorative piece or use as a fruit bowl. Has a whole in the bottom so you can display it on the wall if you like.
Hand wash.
---