Pineapple and Mango Salsa
Pineapple and Mango Salsa
>
Home
>
Recipes
>
Pineapple and Mango Salsa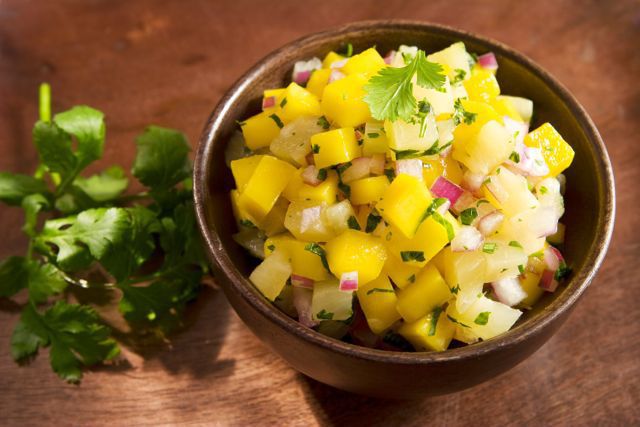 1/2 a pineapple peeled, cored and finely chopped.
1 mango peeled and diced
1-2 green or red chilli deseeded and finely chopped
1/2 a red onion diced
Juice of 1 lime or lemon
Small handful of chopped fresh coriander.
Salt to taste.
Mix and serve, or chill until required.Goes great with seafood.
---