Moroccan Tomato Jam
>
Home
>
Recipes
>
Moroccan Tomato Jam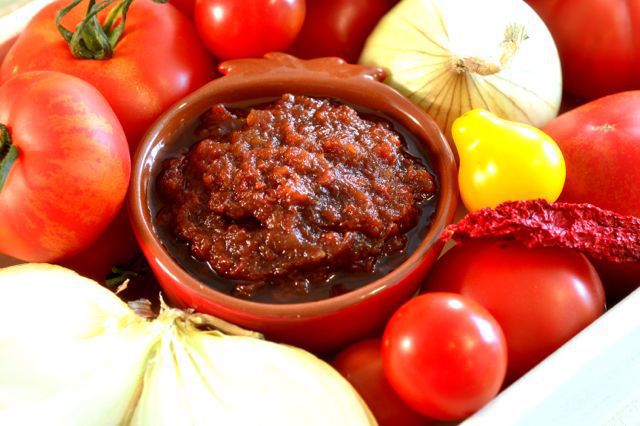 1/4 cup olive oil
2 finely chopped onions
Cook for 10 minutes, then add 2 crushed garlic cloves, 1 teaspoon of ground ginger, 1 cinnamon stick, a good cracking of black pepper. Cook for a further minute or 2 before adding 2kg of roughly chopped tomatoes, a pinch of saffron and 1/2 teaspoon of salt.
Cook on a low heat for 40 minutes or until jam is starting to thicken and the oil is separating. Mix in 1 teaspoon of ground cinnamon and 2 tablespoons of honey. Will keep in the fridge for a week. You can peel the tomatoes first if you prefer.
Goes great with sausages, fish and cheese.
To add a Mexican twist you can add a finely chopped chipotle chilli.
---