Moroccan Eggplant Jam
>
Home
>
Recipes
>
Moroccan Eggplant Jam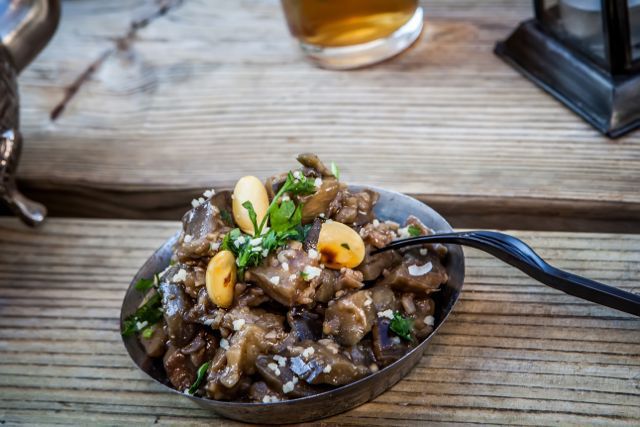 1 large eggplant cut into 1cm thick slices
Olive oil
2 crushed garlic cloves
1 teaspoon of smoked paprika
1 teaspoon of ground cumin
2 tablespoons of fresh chopped coriander
1/2 teaspoon suger.
Sprinkle salt on both sides of eggplant an leave for 30 minutes. Rinse off and dry slices. Cook eggplant on frypan in olive oil until golden brown on both sides. Add rest of ingredients and cook for a further 5 minutes on a low heat, or until eggplant is lovely and soft. Place in a bowl and squeeze over some lemon juice. Serve at room temp with some crusty bread.
---