Mexican Salsa Recipes
>
Home
>
Recipes
>
Mexican Salsa Cruda Recipe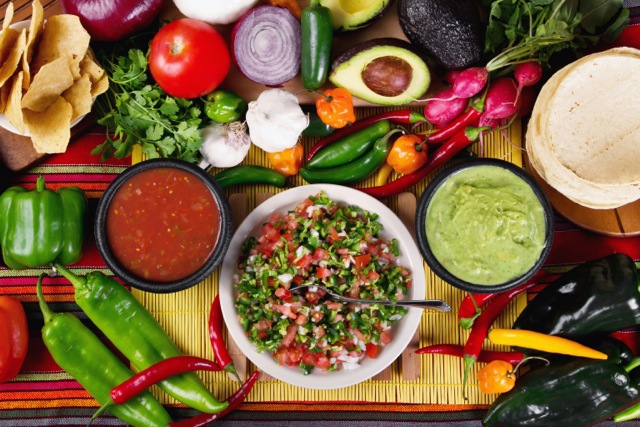 6 ripes tomatoes finely diced
2 cloves garlic finely chopped
1-3 green chillies deseeded and finely diced
1 bunch of fresh coriander roughly chopped
1/2 teaspoon of ground cumin
A pinch of sugar
3-4 finely chopped spring onions or 1/2 a red onion
Salt to taste.
Mix and serve. YUM! For a super quick salsa, just throw it all in the blender.
---