Chicken, Avocado & Chipotle Chilli Soup
Chicken, Avocado & Chipotle Chilli Soup
>
Home
>
Recipes
>
Mexican Soup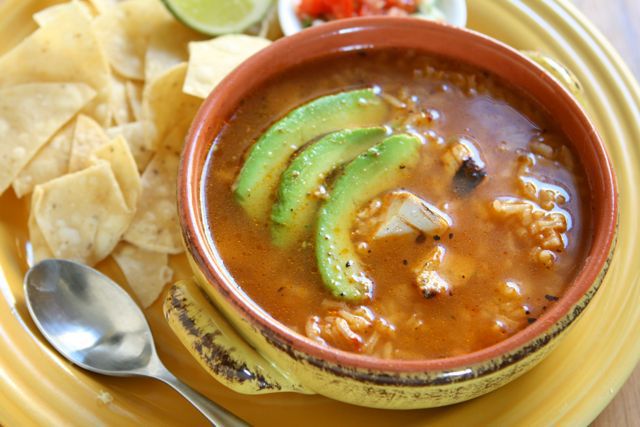 1.5 litres of chicken stock
2 cloves of garlic finely diced
1 avocado sliced
1 chipotle chilli finely sliced
1 lime or lemon
3 spring onions
400gm cooked chicken
1 bunch fresh coriander roughly chopped.
Handful of tortilla chips.
Heat up chicken stock, garlic and chipotle chilli in a pot. Place shredded chicken, avocado, sliced spring onions and chopped coriander in 4 bowls. Gently pour over heated stock mix and serve with a wedge of lime or lemon and a handful of tortilla chips. Easy and delicious. Find Chipotle chillies at your local deli. They have a delicious smokey flavour!!
---