Chermoula Recipe
>
Home
>
Recipes
>
Chermoula Recipe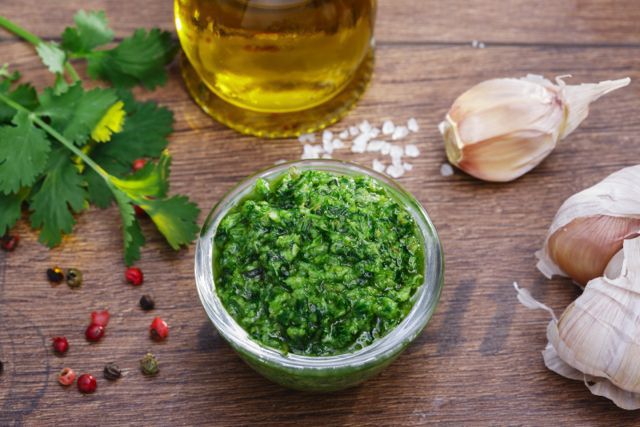 1 cup fresh coriander, roughly chopped
1/2 cup parsley, roughly chopped
4 cloves garlic, chopped
1 lemon, zested and juiced
1 tablespoon ground cumin
1½ teaspoon ground coriander
2 teaspoons smoked paprika
1 large green or red chilli chopped
4 Tablespoons of good quality olive oil
1 pinch salt
Throw it all in blender and give it a whizz.
You can also add preserved lemon rind to snazz it up a bit.
Is the perfect marinade or sauce for chicken, fish and vege dishes.
---