Butter Chicken
>
Home
>
Recipes
>
Butter Chicken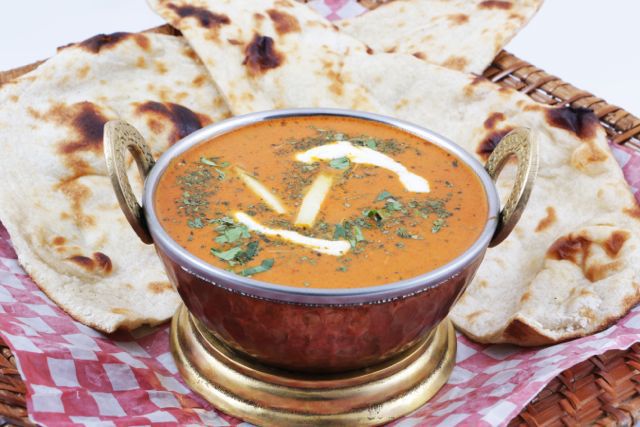 1kg of boneless chicken breast cubed to your desired size.
MARINADE
Juice of 1 medium lemon
3 cloves of garlic finely chopped
1 tablespoon of garam masala
SAUCE
2 tablespoons of cooking oil or clarified butter
2 large onions finely chopped
3 cloves chopped garlic
2 tablespoons of garam masala
2 teaspoons of paprika
pinch of cinnamon
1-2 teaspoons of sea salt (to taste)
1x 440gm can of chopped tomatoes
3/4 cup of cream
2 tablespoons of butter
Small bunch of chopped coriander
Marinate the cubed chicken for at least a couple of hours, or preferably overnight.
Slowly cook the chopped onions until caramlized on a gentle heat. Add the garlic and cook for another minute or two before adding the garam masala, paprika and cinnamon. Cook for a further minute until fragrant. Add tomatoes, salt and cream. At this stage you can puree the mix if you would like a smooth consistancy.
Return to the pan, add the marinated chicken cubes and cook on a medium/low heat until the chicken is cooked through. (Do not over cook, or you will have tough chicken!)
Stir in the butter, check to see if it requires further seasoning and serve in a dish with a drizzle of cream and chopped coriander to make it look beautiful.
Serve with basmati rice or naan brean.
Sit back and enjoy the fruits of your labour!!
---