Baba Ganoush Recipe
>
Home
>
Recipes
>
Baba Ganoush Recipe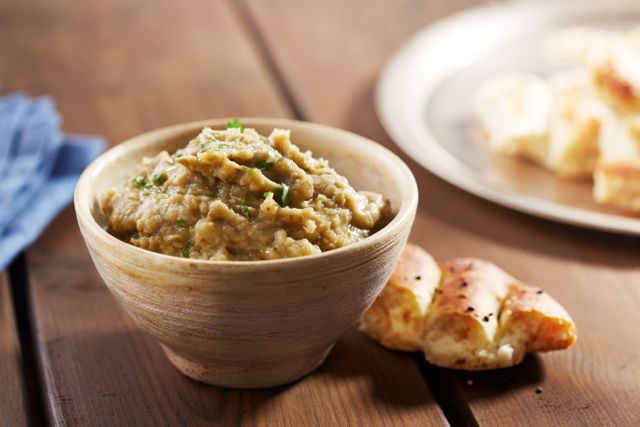 1 large eggplant
1 tablespoon of tahini (sesame paste)
Juice of 1 small lemon
2 to 3 garlic cloves, finely minced
1/4 teaspoon ground cumin
1/2 teaspoon salt
2 tablespoons fresh parsley leaves chopped
1 tablespoon olive oil
Prick the eggplant all over then chargrill the under the grill until the skin is well browned. This gives it the lovely smokey flavour. Once browned all over, continue to bake in the oven for 20 minutes at 180 degrees or until very soft.
Once cooled, scrape out all the insides and combine with garlic, tahini, parsley, cumin and salt. Put in a bowl and drizzle over some good quality olive oil. Serve with crispy pita bread. Enjoy.
---